Welcome to EveryBod Personal Training
---
Personal Training - It's all about YOU!
"I know Personal Training with EveryBod Fitness, will make a positive change to the way you train and the results you see" - quote by Rebecca Pollard, EveryBod Personal Trainer,
I would love to find out what YOU are wanting to achieve, and then we can look together at what will work for YOU.
Having been involved in the fitness industry since 2006, I have really come to appreciate that there is no one size training plan that fits all. And with this in mind, the more I can find out about what makes YOU tick, any injuries YOU have, what drives YOU forward and the daily life commitments YOU have, then the better I can formulate a plan that works towards YOUR goal and as importantly fits in with YOUR lifestyle.
The exercises, nutritional advice and support sheets are chosen with just you in mind. There is no such things as a brilliant health & fitness plan for everyone – but there is such as a brilliant health & fitness plan for YOU that takes in both your goals and obstacles and turns your current dream into a reality.
I guarantee that you will find that training with myself (Rebecca Pollard), a highly qualified Personal Trainer there to guide, advice and motivate YOU all along the way totally invaluable. YOU will see results faster, with long-lasting effects.
Who is the training aimed at?
Beginners benefit from a sound introduction to safe and effective exercise
Experienced exercisers benefit from new & exciting challengers and boot you off your comfy plateau
But……. ?
Long gone are the days when Personal Training was just for the rich and famous.
Many of the sitting rooms or back gardens I train in will be just like yours – and I promise you, there will still be more room than you find on a gym floor straight after Christmas! I have Personal Training customers ranging from 14 to 73 and everything in-between, so age is definitely not a reason to say no. Plus there is no need to put off starting until you feel fitter, as that day may never come – you would not wait to see a Dr until you feel better.
There is no such thing as a typical Personal Training customer. You may be motivated by fat loss and toning, or perhaps for health reasons, or it may be moving away from back pain, or specifically pre or postnatal, or it could be that you are running your first 5k or tenth marathon. Exercise may be your way of life, or the last time your donned sports gear was many years ago at school – it does not matter, you will benefit and see results quicker.
People who see the best results in the quickest amount of time are those who are consistent at having regular training with me.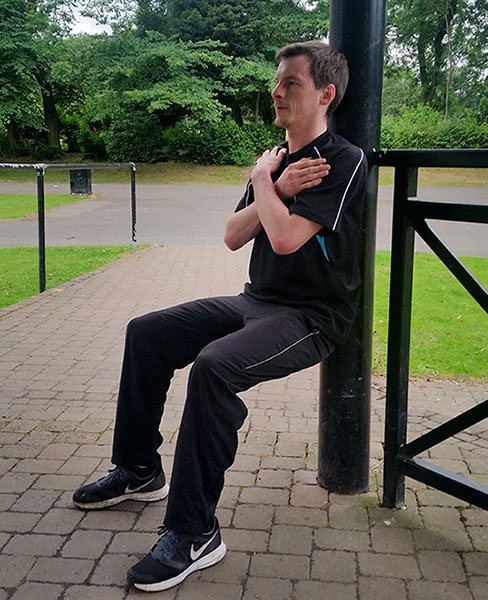 Are you ready for a change?
Then let's get started...
See what our other clients had to say about our Personal Training
I love the highly focussed and personalised - an holistic approach. It has given me the confidence to run a marathon!

I really like the variety of activities but also that I'm pushed to work hard. The motivation and understanding of what exercises would work for me are most helpful.

I tend to make more use of the gym when I feel less rushed and relaxed, so a PT Session on weekends worked.

I wanted a tailored approach to exercise and much was about increasing confidence on gym equipment. What I find most useful is the ability to adapt to my own requirements including any health issues..

I have improved my core strength and at 40 was fitter & more in shape than I'd ever been.  I also ran my first half & full marathon within 6 months.

I started Personal Training to feel more confident and fitter generally. I value that Rebecca keeps me focused and is patient.

I lost 5 1/2 inches off my waist in 8 weeks, I'm running stronger, feel stronger and I'm more committed than ever to becoming fit and healthy!